Dream, Believe, Survive: My Journey as a SHS Student
Pearllyn Clavecillas, Grade 11 STEM-GAMMA
I'm here! I am absolutely a Senior High School Student! I've been anticipating!
After 13 years of earsplitting alarm clocks, uncomfortable desks and chairs, repulsive cafeteria lunches, looming finals and exams, missing pencils or pens and invigorating group projects-I thought it's all done, but here I am, opening a new chapter of my student life book, currently facing new challenges and still adjusting in a new learning environment.
I am Pearllyn Clavecillas, a Grade 11 STEM student, and the thought that I've been anticipating is kinda interesting right? But the truth behind that, is that I am anticipating to graduate, I'm looking forward to get caught up in the whirlwind of excitement and nervousness surrounding that day, but it's somewhat sad to say that it cost some times and efforts enabling me to reach it. I've been reflecting the past four years of my high school life, and I didn't imagine that after I walk across that stage last March, everything will be going to change. Nothing will be the same and it's terrifying.
Taking this part, I can say that being a Senior High School student isn't easy. Right now, all my classes are rigorous, time consuming, somewhat distasteful and just all around stressful. I can also say that I definitely haven't been having the best time of this life, but looking at the other SHS students; they seem to be really enjoying their experiences. While me, I do wish I could have had the chance to make more meaningful memories rather than make more review notes for my next topic in Calculus and Chemistry.
All throughout my life as a Senior High, there's only two general things I've learned it is to trust myself and believe that I can do it. Because temptations are everywhere and we can't avoid challenges in different circumstances, it's just a matter of staying strong and true to what you believe. According to a famous motto, "Dream, Believe, and Survive". In this life, I have so many dreams and I believe that I can conquer all of it by believing myself.
WORK IMMERSION 2019: A Journey to Real-life Settings
Juhayna U. Faisal Grade 12 HUMSS (Rho)
"A journey of a thousand miles begins with a single step" - Lao Tzu
January 14, 2019. The day where Senior High School students of Iligan Capitol College took their first step; a single step that would serve as a guide to conquer the reality. The "D-day" for the first batch deployment of students for work immersion. Students were unable to control their anxiety & nervousness despite of being oriented about the immersion. Excited & sometimes spacing out, thinking of many different things that could not be organized properly. I could say that I am one of the few students who feel the same way as this immersion do not function only as a "requirement in order to graduate" but also a journey towards a thousand miles.
I was assigned in an unfamiliar place: Iligan City Disaster Risk Reduction Management Office (ICDRRMO), an office that I've never expected to be together with a group of people that I've never met before. All of the happenings occurred in the first day were unfamiliar & new to me. Rushing mixed emotions & bottled agitation as to what might happen in the near future were inevitable. Call it as "advance mag-isip" but everyone might agree & nod their heads to what I've felt. Everything started to be untangled one by one as I am being immersed for the span of two weeks.
Day1. As we arrived, all of my worries & anxiety were gone as we were warmly welcomed by the Administrator Officer-in-Charge, Ma'am Cheryl Polledo. Since then, I started to shrug some of my fears & changed my mindset with more determination. For the following days, I became more comfortable to do things as I get along with my co-members, more adaptive to the office environment & its officers. I've also made a lot of realizations everyday. First, the ICDRRMO's job is very risky. Their job is to respond in every disaster that occurs in Iligan City. I could say that they are one of the living heroes from risking their lives to provide medical services until staying up all night to monitor any occurrence of natural disaster in order for us to be prepared. Second, as I've traveled from many barangays to observe how they train some officials, it really requires some strength & quick reflexes to save one's lives. One wrong move can lead a person to lose their valuable life. Third, great teamwork & being united makes the whole ICDRRMO to function properly. It made me believe that accountability & taking initiative are very important in every group. Whether it is a group in school projects or not, being irresponsible & divided could lead to the greatest fall of every member. Although, there were unspoken problems & misunderstanding arise as there is no such thing as smooth-sailing adventure in life. Instead, these made me grew & nurtured my flaws to be competent in the future.
Looking back to the past few weeks of immersion remained as a good memory to keep. Those days that I've laughed, worn out, hurt, energetic & sometimes indirectly belittled by some officers made me realize the essence of work immersion; exposing the students to the job settings. The real-job setting which is a thousand miles away from us as we proceed to another journey.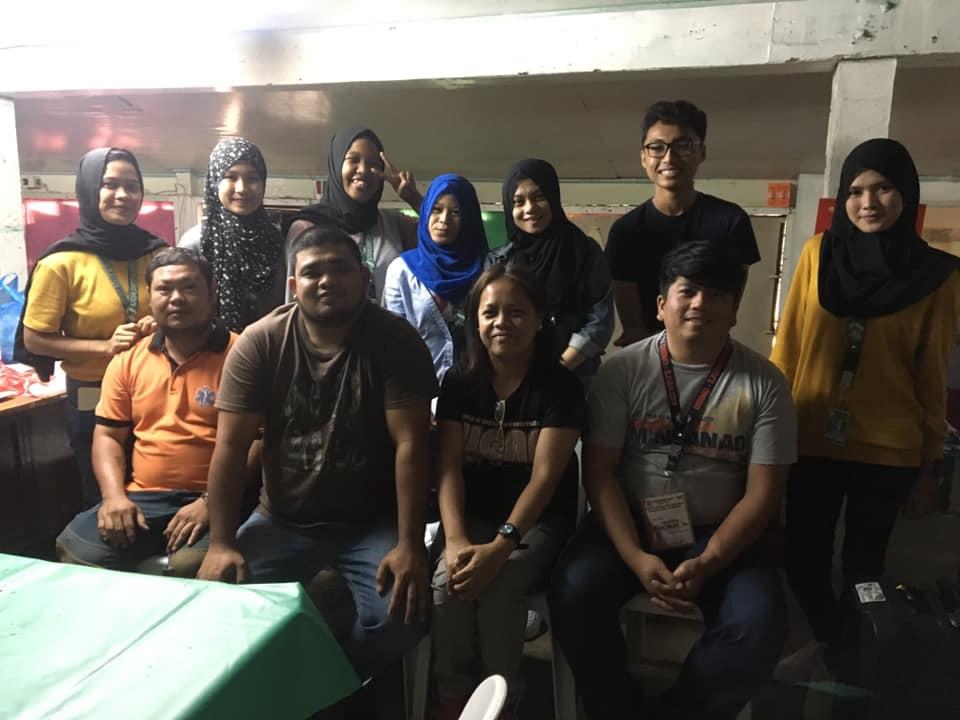 BOARD PASSERS for CRIMINOLOGY- NAMES AND PICTURES ALREADY WITH ALJON FOR TARPAULIN